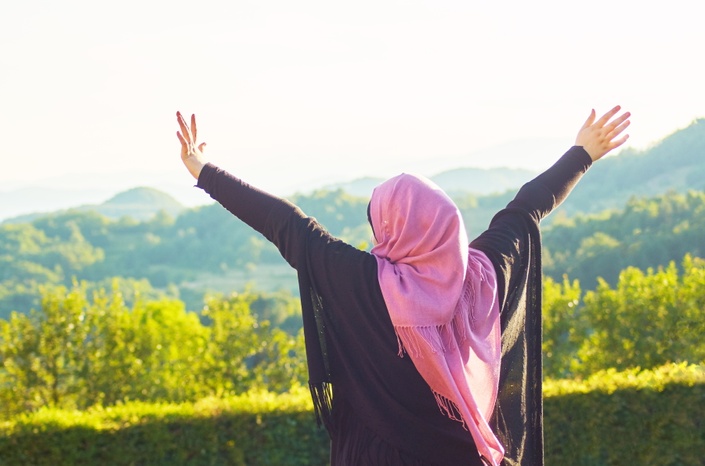 Master Your Emotions From The Inside Out in 28 Days
This is a safe and healing space for sisters who want to find support with their emotional struggles.
Join the loving & healing space of the Master Your Emotions Community

=> Gain deep, powerful & transformational understanding of where your feelings come from.

=> Shed the overwhelming & debilitating effect of your negative past experiences to be free to live with inner peace, happiness & clarity.
=> See the world as a beautiful place to be in every moment despite the circumstances that surrounded you.

=> Live happily & fully as your true self, thriving & excelling in every aspect of your life

All this IS possible and IS realistic, regardless of your current situation or the trauma of your past.

PLUS these awesome bonuses:

ME First Gratitude Journal (value $37) - Reap the psychological and physiological benefits of keeping a daily gratitude journal.

Master Your Emotions Breakthrough Session with Kathryn (value $197) - Reap the psychological and physiological benefits of keeping a daily gratitude journal.
Master Your Emotions Facebook Group (Priceless) - Join the loving & healing space of the Master Your Emotions Community

What others have said:

"I think this program has been a day to day journey sent to me from Allah Subhanna wa ta'ala with insightful blessings everyday. It has really helped me see and feel that feelings come from thought in the moment from many different angles and reminders. Alhamdulillah. Everything good is from Allah.
Barakalafeik Kathryn Jones for delivering these messages to us in such a profound way that has really helped me see more into myself." Zaina Oum Chouaib

"I am so grateful to Allah swt that i gave myself enough importance to be a part of this programme. It is giving me simple manageable tools to be able to implement the quran more in my daily actions. Tools that i think i have been yearning for since i entered Islam. It has truly been life changing for me." Halima Al-Metni

"I'm really really thankful I came across this and I'm enjoying every single video. Though I'm not able to watch them immediately, but it's like a daily medicine that's keeping me sane. It's pointing out habits that's unnecessarily stressing which I need to get rid of. I also quite enjoy Katherine's style and tone, which by itself is calming.... so thanks a lot. JazakAllah khairan" Nashida

"Loving It Ma sha Allah , tabarak Allah... I want to soak every bit of this valuable information relative to our psychology. The method of explaining this complex topic by Sister Kathryn is amazing.Her clarity of voice, words and the clarity of each topic is so thoughtful and impactful that it is giving me clarity who I really am and what exactly I want to do and become.. This adventure is breaking the barriers of my thoughts ..I wish and make dua to learn whatever sister Kathryn has learned and coaching for.Jazakillah khairan katheeran for putting all of these efforts and your precious time with sincerity.Barak Allah u feek." Aysha Arif

"Looking back my initial thoughts were even if this is something that could work there's no way i'll be able to stick around or be engaged enough to stay through it....but 😃 Alhumdulilah, even though i keep lagging behind, im still here, no doubt due to the amazingness provided Masha Allah. I don't have the right words other than the above comments cover it all, but can say that since the adventure started it feels like my normal life has become animated, like i see bubbles of thoughts and reminders popping up in front of me either from the comments or videos or hear snippets of Kathryn's voice. Insha Allah Im sure i'll be staying on till the end now and certain i'll be missing it when its over!" Umm Abdullah
Your Instructor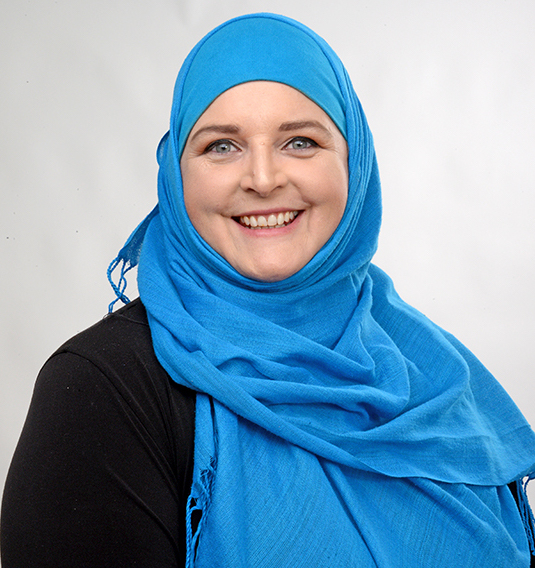 Kathryn Jones is the author of Step Up. Embrace The Leader Within, a book dedicated to supporting Muslim women discover their inner leader and step up in every aspect of their lives.
She is the founder of the Beautiful Muslimah Academy, the annual ME First Summit and the Great Ramadan Giveaway. She is known internationally as the Peaceful Parenting Coach, as well as a Business Performance Coach for Muslim women who wish to build a six-figure business in twelve months. Her primary focus is on supporting Muslim women to step up and embrace the leader within themselves so they can take charge of their lives, rather than have life take charge of them.
Kathryn's mission in life is to make a difference in the world of Muslim women and lead them from oppression to success and purpose in life. She is particularly passionate about addressing the 'tough' subjects, such as depression, child abuse, domestic violence, bullying, abusive parenting and other topics that are often swept under the carpet. Although she would love to change the lives of every individual touched by these experiences, she realises that to fulfil this mission she needs other Muslim women to be successfully doing this work. To build a revolution of Muslim women coaching Muslim women, she established the annual ME First Summit and her own online marketing program especially to fast track their success.
She loves to bust the stereotypes people have about Muslim women just by being herself and supporting other Muslim women to follow suit. It is possible for every Muslim woman to be a part of the solution by embracing the leader within themselves. Kathryn's program Step Up: Leadership For Muslim Women helps Muslim women take charge of their lives and live purposefully.
She also has a vision to build a Muslim parenting revolution where children are brought up with loving connection to their parents so that they meet their full emotional and intellectual potential to be strong and resilient leaders of the future.
Course Curriculum
Introduction
Available in days
days after you enroll
Day 1 - Gift Of Clarity
Available in days
days after you enroll
Day 2 - Finding Inner Peace
Available in days
days after you enroll
Frequently Asked Questions
How long do I have access to the course?
After enrolling, you have unlimited access to this course, you have access to this course as long as you're enrolled to the program, across every device that you own.
What if I am unhappy with the course?
We would never want you to be unhappy! If you are unsatisfied with your purchase, contact us in the first 30 days and we will give you a full refund.